Leaders in Automotive Defects Class Action
We depend on our cars to get us to work, school, errands, and more, and we trust that our cars are designed to keep our families safe and secure. But, even with modern advances in engineering, we continue to see stories in the business pages of auto manufacturers who cut corners on safety and overlooked fatal dangers to increase corporate profits at the expense of you the consumer. The big automakers have scores of high-powered attorneys both in-house and on retainer to defeat individual claims, but by working with the class action leaders at Herrington Law, you can join forces with other consumers victimized by the actions of car manufacturers and win the justice you deserve in an automotive defect class action suit.
How Automotive Defects Hurt Consumers Like You
An automotive defect is a problem with your car stemming from a problem with the design or manufacture of your car which negatively affects the use, safety, or value of your car. These can range from problems with your which devalue your car, such as low gas mileage, to far more dangerous issues such as sudden acceleration or braking/shifting problems such as the defect that led to Star Trek actor Anton Yelchin's death in 2016 and led to a recall of over 1.1 million Jeep Grand Cherokees.
Even if your physical health is not threatened by an automotive defect, you and consumers like you can be hurt financially, as the cost of a new vehicle – currently averaging over $33,000 – is one of the biggest purchases you will ever make, behind a home. Common types of automotive defects include:
Engine problems
Steering problems
Acceleration issues
Faulty air bags
Shifting issues
Wiring failures
Gas and mileage
Winning Justice Through Automotive Defect Class Actions
If your car is still under warranty and delivered to you within the past year (or longer in some states), you may have a lemon law claim under your state's law, which can provide you with a refund of your purchase price. But where an automotive design or manufacturing defect has affected numerous car owners, oftentimes the best way to achieve justice is to join forces with other consumers via a class action brought against the manufacturer.
Through a class action, many consumers can leverage their claims through the guidance of an experienced class action attorney who can litigate and/or negotiate towards a verdict and settlement which compensates all affected consumers who opt into the case, whether they actively participate in the case or not. At Herrington Law, we represent consumers in both lemon law and automotive defect class actions and can advise you on your particular situation.
"Brian is an extremely knowledgeable and capable attorney who understands class action law, process and procedure extraordinarily well."
RONALD BURDGE
WHAT WE OFFER
Herrington Law represents plaintiffs in the following types of class actions and mass torts:
Pharmaceutical Products
Defective Medical Devices
Antitrust Practices
Unlawful Debt Collection Practices
Credit Reporting
Food Mislabeling
Unsafe Foods
Predatory Lending
Wage and Labor Law
Unfair Trade Practices
Deceptive Trade Practices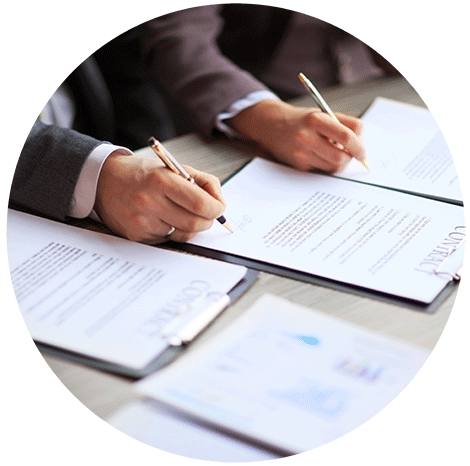 Client-Focused Details
When choosing an attorney to manage and lead a class action, you want someone with both extensive knowledge and proven results. Brian Herrington has made a name in the Mississippi region and across the country for successfully leading class action litigations on behalf of consumers and other plaintiffs, and has been frequently cited in the national press and invited to speak at class action seminars.
Herrington Law has become a class action leader because of its constant focus on what matters most: obtaining justice for individual plaintiffs who have been wronged by defendants. We have built strong relationships over the decades with co-counsel across the country, all in pursuit of providing outstanding outcomes for the people who matter most: our clients.